Official Website
One of the best Carnivals in the world! 🎭 | Mur Hotels
One of the best Carnivals in the world! 🎭 | Mur Hotels
News and novelties
One of the best Carnivals in the world! 🎭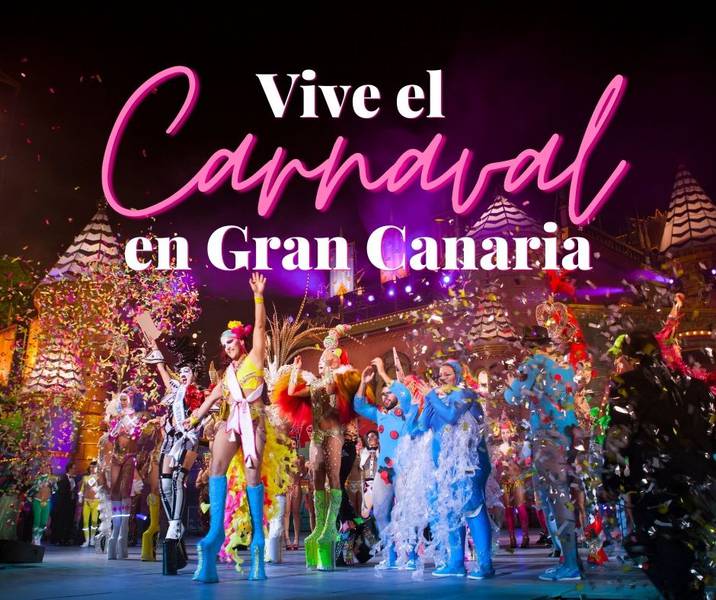 One of the best Carnivals in the world!

Do you have a list of things you should do at least once in your life?
The Carnival of Las Palmas de Gran Canaria or the International Carnival of Maspalomas in Playa del Inglés should definitely be on your list!

In February and March 2022 the Carnival returns to Gran Canaria, one of the best shows in the world and the most vibrant in Europe; a unique carnival, full of fun, color, joy, costumes, murgas, troupes, drags and Carnival Queen.

The mild temperatures of the Canary Islands allow you to live it outdoors, in a safe environment and without worrying in the least about the cold. You just have to choose whether to enjoy the carnival in the capital of the island or in the south.

The most outstanding events of the program are the gala in which the Carnival Queen gets elected, the Drag Queen gala together with the rhythm of the comparsa contest and the humor of the murgas competition.

Prepare your costume and awaken your desire to have fun. Everyone who lives the Carnival in Gran Canaria, repeats.

The programme del Carnaval de Las Palmas de Gran Canaria.
The programme del Carnaval Internacional de Maspalomas.