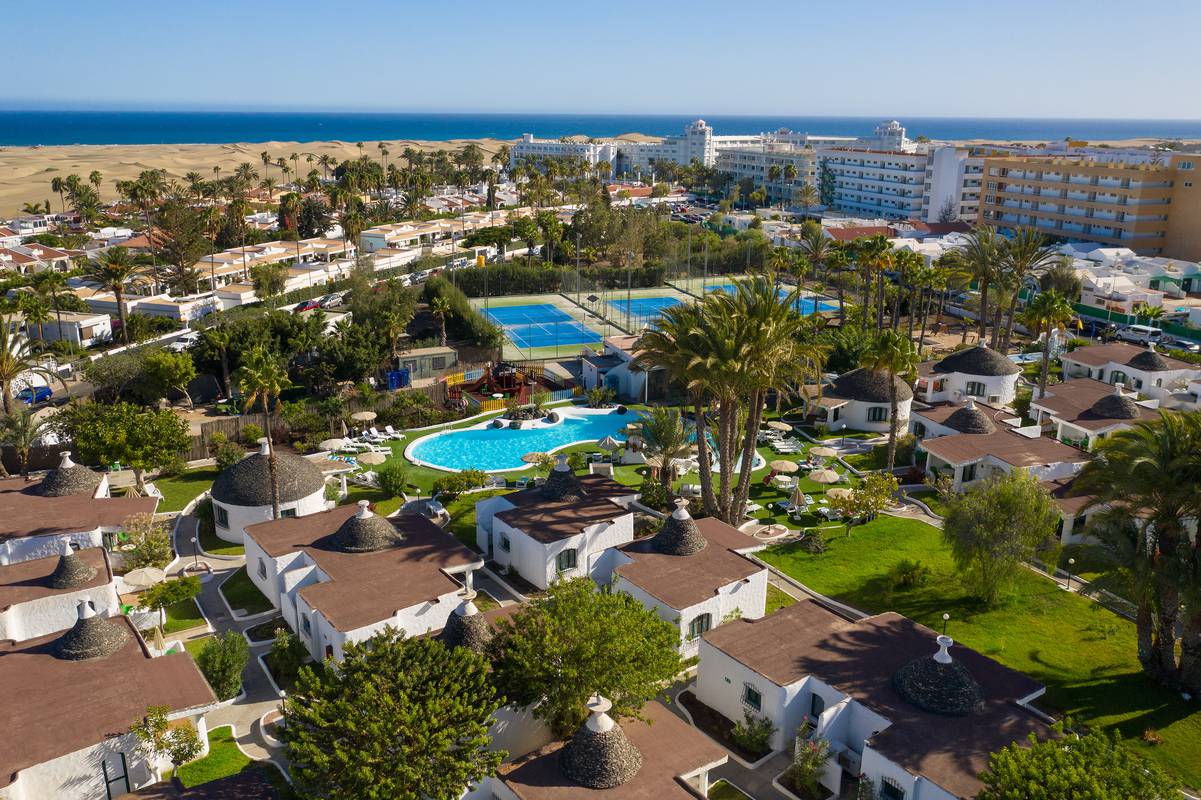 Official Website
MUR Bungalows Parque Romántico in Gran Canaria
Official Website
MUR Bungalows Parque Romántico in Gran Canaria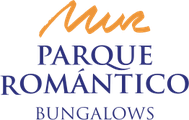 Just 200 metres from the tranquillity of the Maspalomas Dunes, MUR Bungalows Parque Romántico opens the door to an accommodation perfectly suited for you: bungalows articulately designed for families with children, groups of friends and couples.

MUR Bungalows Parque Romántico in Maspalomas provides one of the best value for money options in the area, as well as an environment that ensures peace and relaxation. Shaped like igloos, the bungalows have been completely remodelled to offer guests an even better experience. Enjoy an unforgettable holiday with the signature cuisine at the Parque Romántico restaurant, outdoor pools, gardens, sun terrace, playground, free Wi-Fi, and much more.
Rooms
Shaped like igloos, the 80 bungalows at Bungalows Parque Romántico stand out for their cosy design and versatility, ideal for both families with children and couples. Recently renovated, the bungalows are the perfect choice for those who want modern accommodation with the best services and location. Book your bungalow in Playa del Inglés in Maspalomas right here on the official website of Mur Hotels.
See all rooms
Services
The services at MUR Bungalows Parque Romántico ensure maximum comfort so that you can enjoy your next holiday in Gran Canaria. Discover the signature cuisine from our highly rated restaurant on TripAdvisor, our two outdoor pools (The pool of the accommodation is not suitable for people with reduced mobility, there is no ramp or elevator), a sun terrace ideal for relaxation, a poolside snack bar, 3 tennis courts with the option of professional classes, 2 playgrounds, free W-Fi, airport transfers ($), our friendly reception staff, tourist information, and our proximity to the stunning Maspalomas Dunes Natural Reserve, just 200 meters from the complex.
View all the hotel services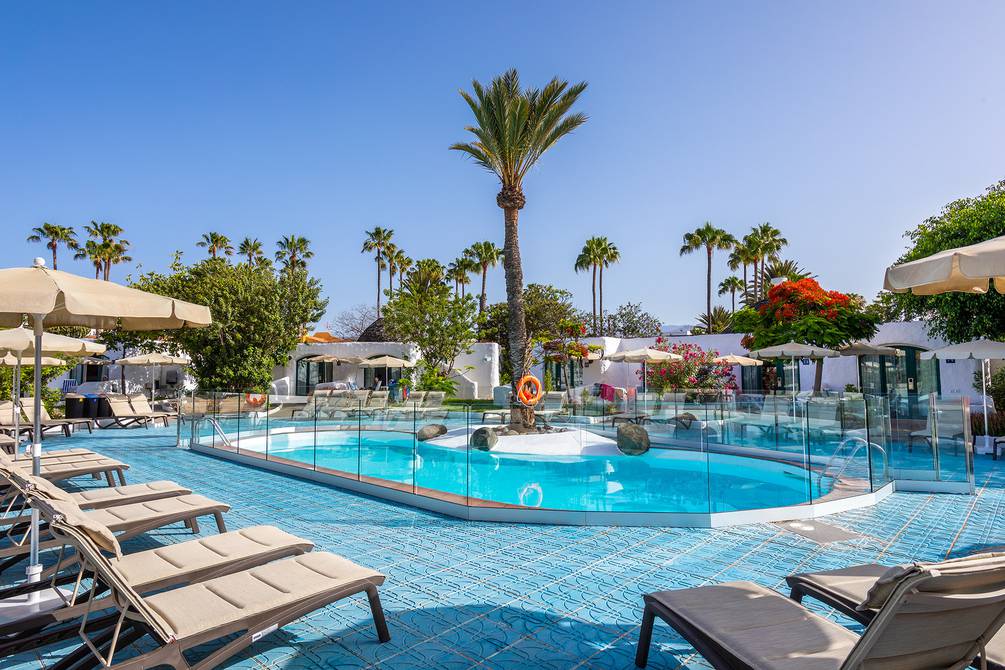 SUN TERRACE
The opportunity to enjoy the great weather of Maspalomas awaits you every day on our sun terrace. Here you can sunbathe, read a book, and relax after a refreshing dip ...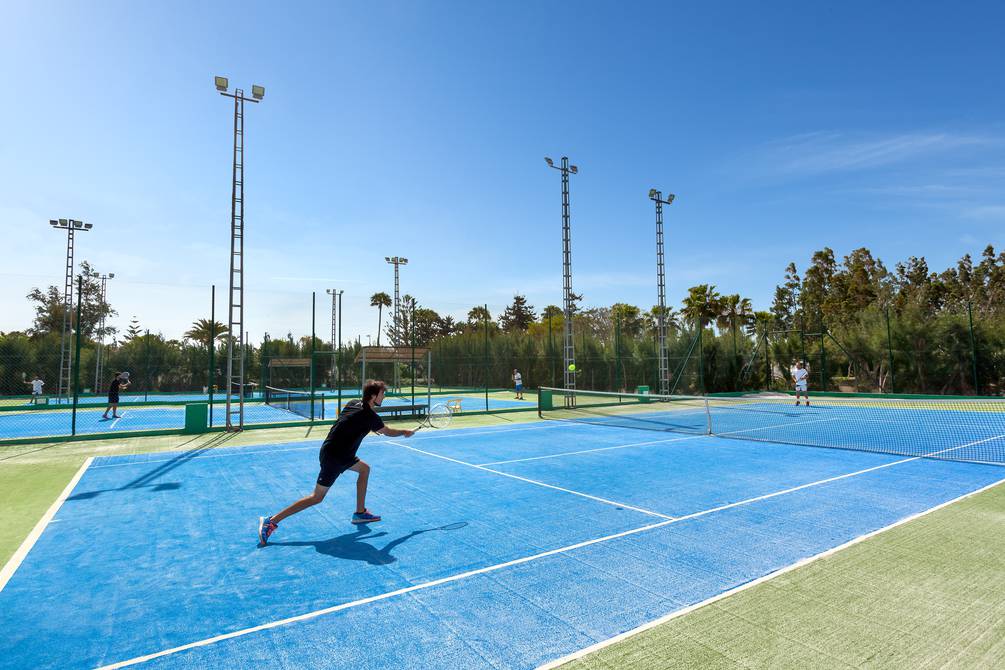 TENNIS COURTS ($)
There are 3 professional tennis courts at your disposal so that you can practice this wonderful sport during your stay. We also offer the possibility of hiring a tennis pro ...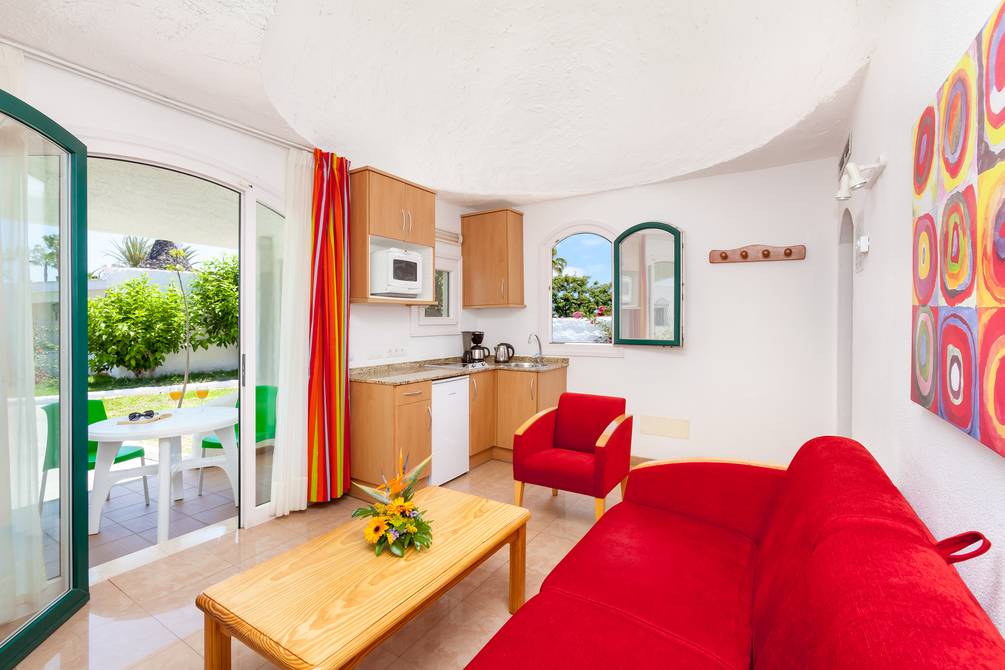 FREE WI-FI
We offer a Wi-Fi internet connection at no additional cost in all the common areas and bungalows.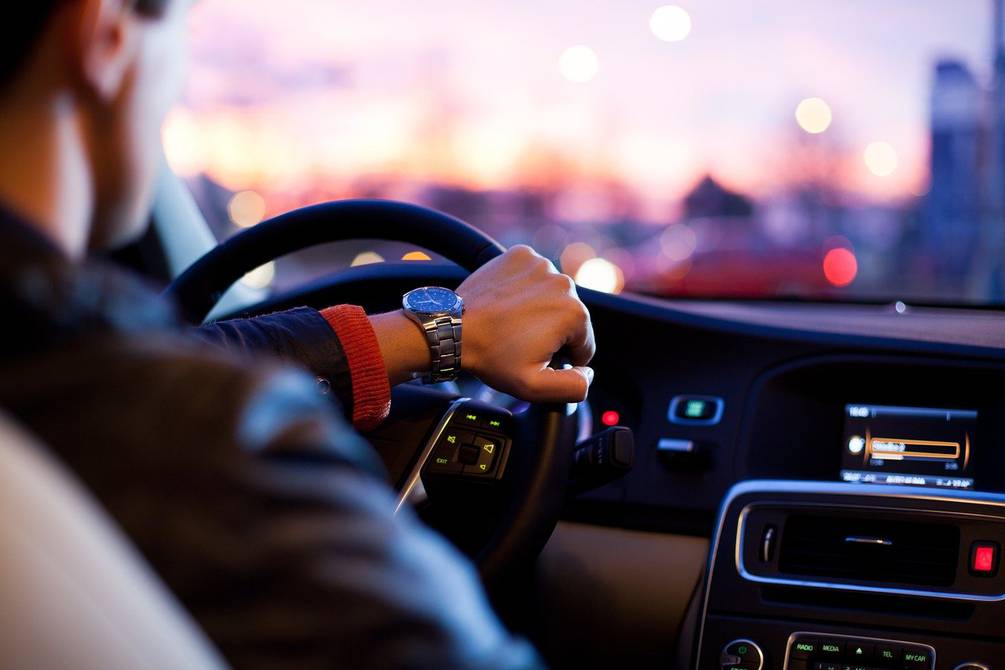 AIRPORT TRANSFERS
If you like, we can arrange airport transfer in a private car to and from Gran Canaria airport. You will need to inform us at least three days in advance ...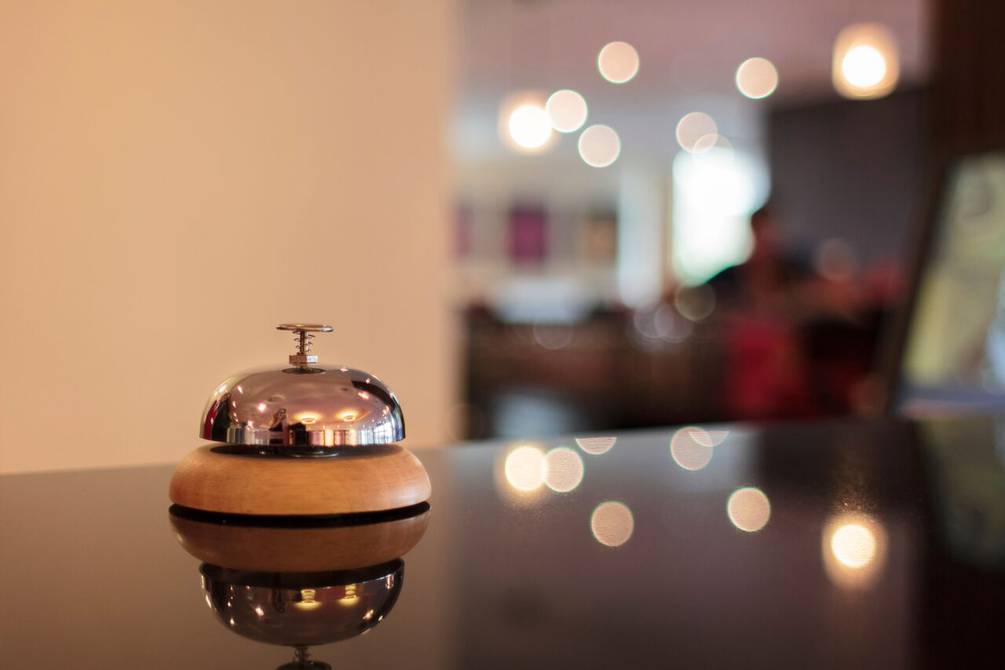 RECEPTION
You will love the personalised service from our staff. It is very important to us that everything is just as you imagined.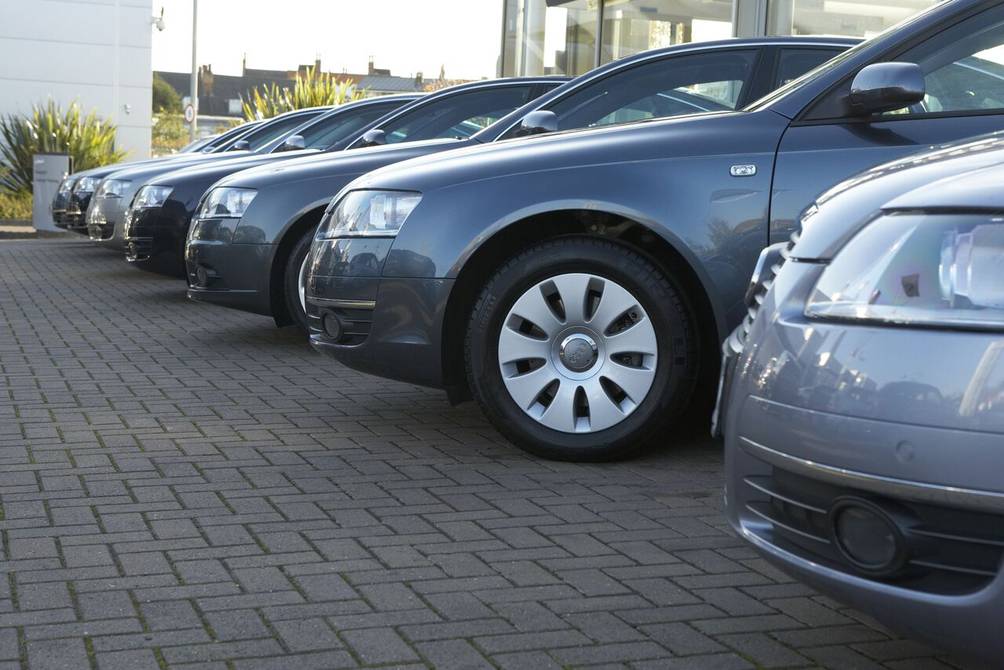 PARKING
If you want to explore the island of Gran Canaria by car, our bungalow complex does not offer private parking but there is plenty of public parking around the complex.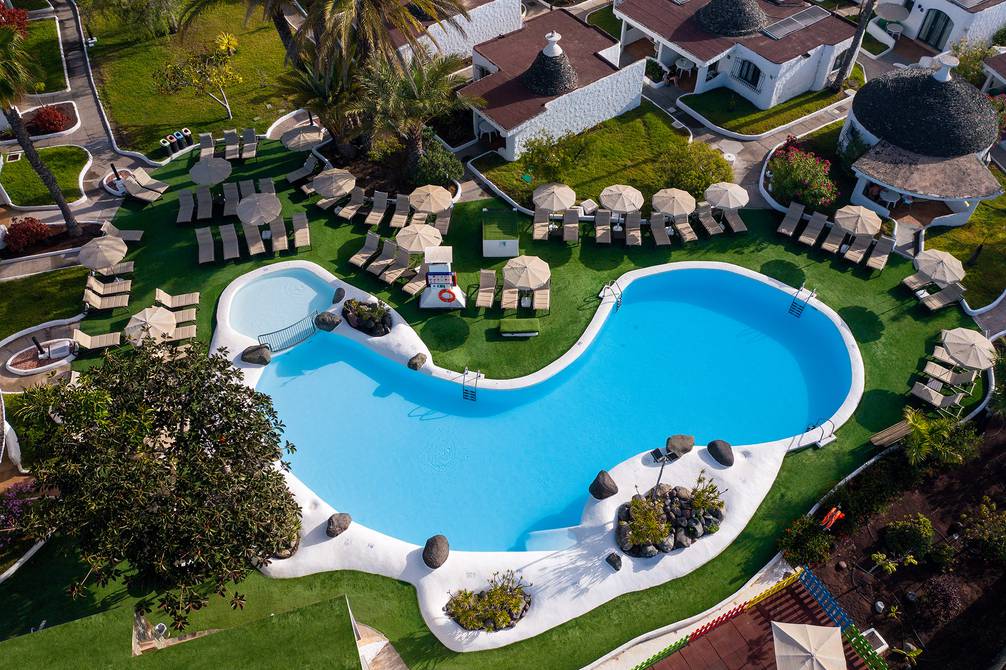 OUTDOOR POOLS
Enjoy our two outdoor pools that are perfect for fun and relaxation, one of which offers an area just for children. The pool of the accommodation is not suitable for ...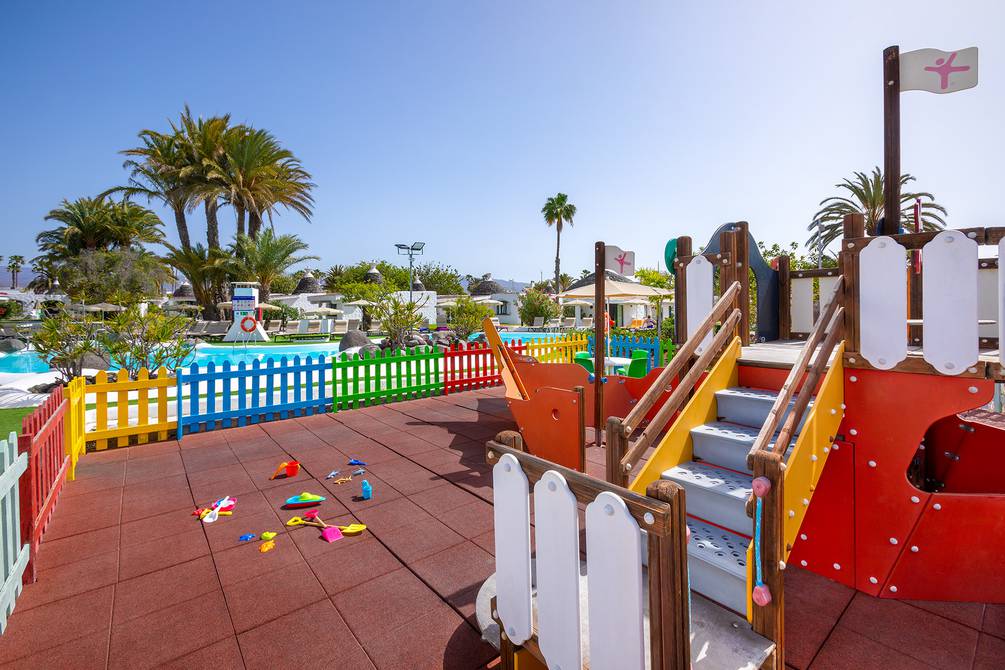 CHILDREN'S PLAYGROUND
Family holidays with children will be great fun at our complex. We offer two playgrounds, one of them with sand, so that your little ones can make lasting memories and ...
Exclusive offers
Discover the incredible offers at MUR Bungalows Parque Romántico which await you and start organizing your next holiday to Maspalomas at the best price online. Book a comfortable bungalow in Playa del Inglés with our special discounts and rates. Check out all our exclusive promotions on the official website of Mur Hotels.
View more
Our location is
Unbeatable
Fill your suitcase with memories during your next holiday by making your reservation today at the best price online on the official website of Mur Hotels. We have everything ready to welcome you for your next relaxing holiday in Gran Canaria or Fuerteventura.
Mur Hotels
Phone number:
(+34) 928 77 02 34
Email:
recepcion.parqueromantico@murhotels.com
Correo:
comercial@murhotels.com
Explorar