Official Website
Restaurante Parque Romántico - #1 at Tripadvisor in Maspalomas | Mur Hotels
Restaurante Parque Romántico - #1 at Tripadvisor in Maspalomas | Mur Hotels
News and novelties
Restaurante Parque Romántico - #1 at Tripadvisor in Maspalomas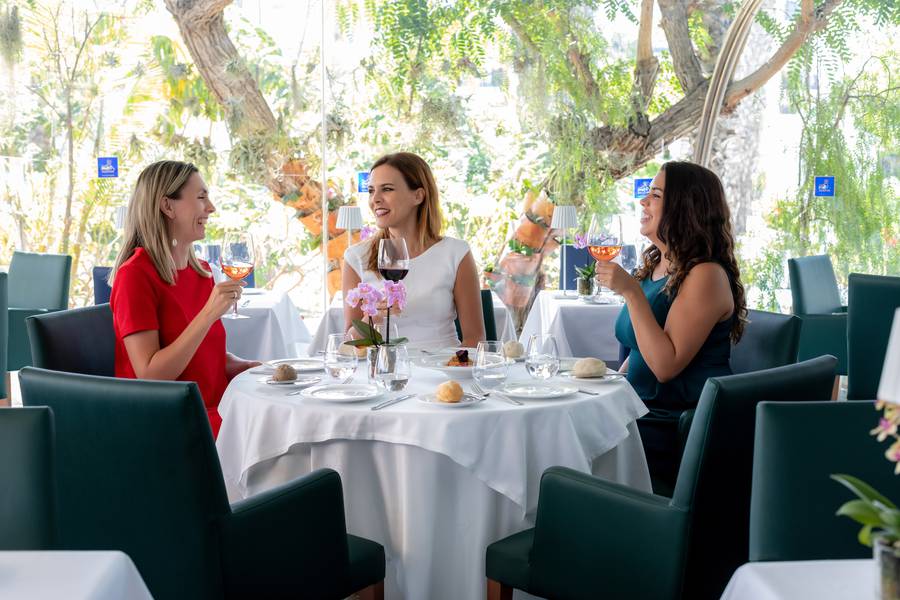 Still do not know the Restaurante Parque Romántico ?

MUR Hotels has put all its trust in the hands and creations of Chef Nayra Rufo with her team. Each dish that she creates, makes you travel to another part of the world, teleports you with its combinations to Asia, the Mediterranean coast or anywhere on the island with its local product. An intimate and charming space in the heart of Playa del Inglés is waiting for you.

We encourage you to read the comments on TripAdvisor of all the diners who come to visit us and as a novelty, for a few months now, we have a special menu for those who wish to enjoy the restaurant at home, here you can see the take away menu and by calling 603049239 you will have a wonderful signature cuisine at home.

Follow all the restaurant news at Instagram or at Facebook so you don't miss any details.

Table reservations by calling +34 928 50 73 80 and we are open from Monday to Sunday, visit us at MUR Bungalows Parque Romántico, Playa del Inglés in Calle Dinamarca, 4.